Get ready to cluck and crochet with our Chicken Keychain Amigurumi crochet pattern. This free tutorial will walk you through the steps of creating a cute and charming chicken keychain. This amigurumi will add a touch of whimsy to your keychain collection. With detailed written instructions and a helpful video tutorial, even beginners can confidently create this delightful chicken.
Pattern by: Amivui Studio
Picture: Amivui Studio
Tutorial video: Amivui Studio
---
Abbreviations:
R = round
mr = magic ring
sc = single crochet
inc = increase (2 sc in the next stitch)
dec = decrease (join the next 2 stitches into 1)
sl st = slip stitch
st = stitch
ch = chain
BLO = back loop only
FLO = front loop only
FO = finish off
[ ] = number of stitches you should have at the end of the round/row
( ) x 6 = repeat whatever is between the brackets the number of times stated
To crochet Chicken keychain amigurumi you need:
– Yarn: yellow, and orange
– Crochet hook: 3-4 mm
– Fiberfill for stuffing
– Sewing needle, scissors
Amigurumi Chicken Keychain
Free crochet pattern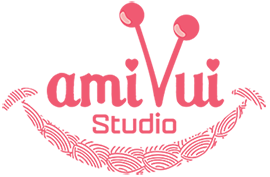 Crochet Chicken Keychain
Part 1:
Start with yellow yarn
| | |
| --- | --- |
| R 1: 8 sc in mr | [8] |
| R 2: inc x 8 | [16] |
| R 3: (1 sc, inc) x 8 | [24] |
| R 4: (1 sc, inc, 1 sc) x 8 | [32] |
| R 5: (3 sc, inc) x 8 | [40] |
| R 6-7: 40 sc (2 rounds) | [40] |
Fasten off and hide the tail.
Part 2:
To continue, follow the same instructions to make part 2. Once part 2 is completed, remember to securely fasten off the yarn and leave a sufficient tail for sewing.
Sew part 2 to part 1. Add fiberfill before you finish. Fasten off and weave in the end.
We hope you enjoyed crafting the Chicken Keychain Amigurumi! But the fun doesn't stop here. There are plenty more adorable and cute amigurumi patterns waiting for you. From cuddly bears to playful kittens, the world of amigurumi offers a variety of lovable creatures to crochet. Stay tuned for our upcoming tutorials and let your creativity soar as you explore the world of cute and charming amigurumi creations!
Crochet Pattern Amigurumi Chicken Keychain
---
♥ Crochet with Amivui Studio
Don't forget to share snapshots of your crochet Chicken Keychain amigurumi, crafted using our Free Amigurumi Chicken Keychain Pattern, in our vibrant Facebook group. Connect with fellow enthusiasts and share your passion for this delightful art form.
For a delightful array of whimsical amigurumi patterns, explore the treasures awaiting you at Amivui Studio's store. From charming creatures to cuddly companions, let your imagination soar as you embark on a captivating journey of crafting. Happy crafting and may your creations bring joy to all!
Thank you very much
☆ゝ ʕ•ᴥ•ʔゝ☆
Buy Me a Coffee
Hey everyone! We make cute free crochet amigurumi patterns. We also have a Youtube channel to help you make it easier. And if you enjoy our videos and appreciate our work, please support us and our YouTube channel and
Buy Me a Coffee
. We appreciate every single cup and all the support, encouragement, and kindness you show us! Thank you for supporting us.

#Amivuistudio